School Meals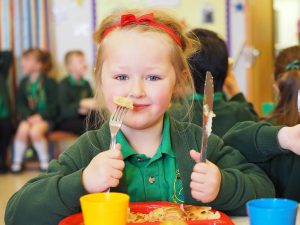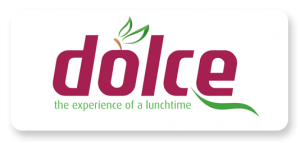 Autumn Term Menu
Click on thumbnail:
Prices
The cost of a school dinner is currently £2.30 per meal for pupils in Year 3, Year 4, Year 5 and Year 6.
Children with 30 hours nursery provision, meals will cost £1.90 per day.
Universal Infant School Meals – Key Stage One Pupils
As you are aware schools meals for reception class, year 1 and year 2 are paid for through a government grant and enable those pupils to have a balanced meal at lunch time. We encourage parents to order from home with their children on the School Grid site so that you are part of the lunch time choice.  If you do not want your child to have a school meal a healthy packed lunch is permitted.
Means Tested Free School Meals
It remains vitally important that all parents who qualify for a traditional 'Free School Meal' under the current benefits criteria, continue to register with Gateshead Council's Benefit Service, even if your child is in Reception, Year 1 or Year 2 and receiving a 'Universal Infant School Meal'.
For every valid application submitted, our school receives valuable funding towards resources which will contribute to your child's education.
If you believe your family are entitled to a  'Free School Meal' please complete an application form online here: Free School Meals – Apply Online.
For more information on 'Free School Meals' please contact the Benefits Service on 0191 433 3729 or visit www.gateshead.gov.uk.
School Grid
What is it?
School Grid is designed to improve school meals by letting you log in at home, pre-order meals for up to a term at a time, look up recipes and nutritional information, and check your account balance. Pre-ordering means children get what they want for lunch each day.
How do I pay?
We are moving away from the cash option of payment and from Monday 7th January 2019 school meals can be paid for in the following ways:
Online payments – Top up your child's account using a debit/credit card. Log onto your Live Kitchen account, click onto account at the top of the page, choose make card payment.
Direct Debit – saves time in the school kitchen and for you at home. Payments will be collected on a monthly basis and you will always receive two weeks' notice before an amount is collected.
Telephone payments – Contact Dolce Ltd directly on 01942 707709 (opt 1). A small charge may be incurred for telephone card payments.
Cheque – payable to Dolce Ltd.
If you already have a School Grid account and already pay in one of these ways you are already set for the New Year.
If you do not have an account already, all you need to do is to give your email address to the school office to allow us to set up your account in time for the new term. Once you have your account setup you can then choose your preferred method of payment.
Pre-order Your Child's Meal