12 Jan

Wrap Up! Special Menu

Our kitchen staff will be preparing a special menu to help banish those January blues on Thursday 18th January.

The Wrap Up! menu will have a delicious selection of wraps/melts to choose from.

If your child does not yet stay for school lunches but would like to try them out, this is an ideal opportunity to sample the food that our children and staff enjoy daily.

School Meals are priced at £2.20 per day.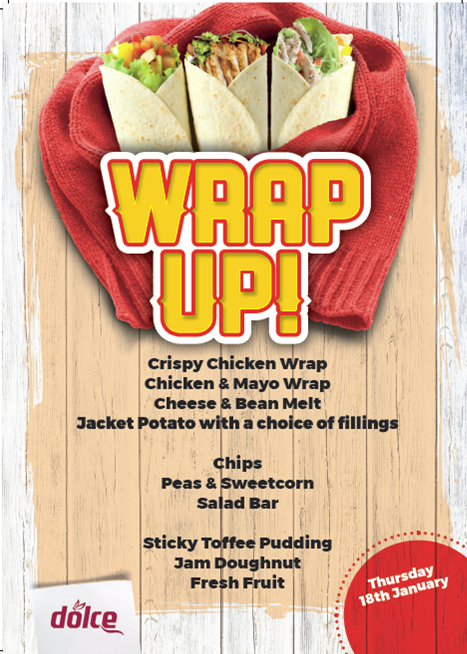 Login in to pre-order your child's meal here: Live Kitchen
If you would like a Live Kitchen account please send your request to contact@riversideprimaryacademy.org.uk