29 Nov

Shoe Box Appeal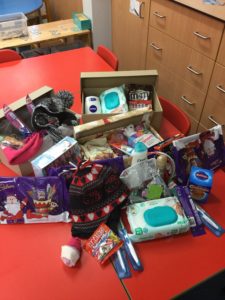 A huge thank you to all of the children and families who have donated items for the Local Shoe Box Appeal. We would be very grateful for any donations of:
Christmas wrapping materials
New or good condition small children's toys
Baby wipes
Hats, scarfs and gloves
Toiletries and hygiene products
Hair bobbles and hair brushes
Chocolates/sweets
Please could any donations be in school by Thursday 6th December.
Thank you for your continued support.