06 Dec

Day 3 of the Christmas elf!

On day 3 the elves were up to more mischief in school…

In Miss Bradley's class Jennie Jingles was reading one of her favourite story books and had hung the children's decorations up on the classroom tree for everyone to see!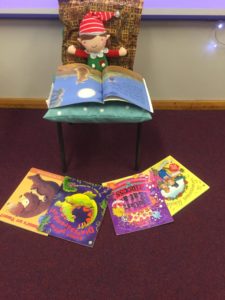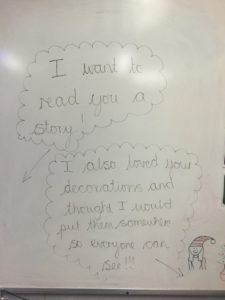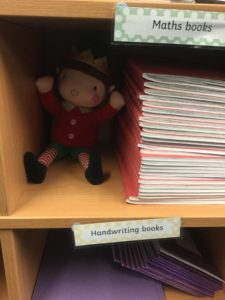 Elfie in Mrs Wall's classroom was playing hide and seek in the books!
Eddie the elf in Year 2 was also playing hide and seek in the children's nativity scene!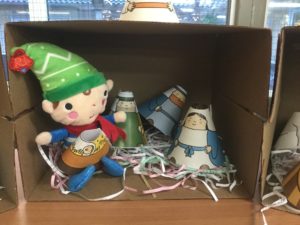 The Reception elf was hiding in the corridor up in the magical tree branch!